Services
Intruder Alarms
Smart Security
Your home is your pride and joy, your castle… So no more worrying if you have set your alarm. Top 4 Security now have smart home security which allows you to set your alarm from the outside in. Smart home security allows you to remotely set or unset your alarm. In this day and age everyone has a smart phone, and combining this with cameras allows you to see inside and outside your property before anyone gets near the front door. Stay in touch with your home, from anywhere, on the go from your smartphone, ipad or tablet.
When designing an intruder alarm system for a client there are a number of different factors we look into, making sure our design meets the required standard and application for the premises its protecting. To achieve a safe and secure property there are many different devices that you can use to customise your alarm to your own needs.
Here are some descriptions of common parts used in home and business applications.
Magnetic Contacts
Magnetic contacts are Fitted to exit route doors and other perimeter doors. These cause the alarm to activate if the door is opened.
Movement detectors
Movement detectors also known as "Passive Infra-Red" are placed in strategic positions in the Hallway, Lounge, Dining Room and other high risk areas.
Shock Detectors
Shock detectors can be ftted to windows/door frames to detect vibrations and banging to these areas.
Smoke Detectors
Smoke Detectors can be fitted in any area to detect smoke/fire triggering the intruder alarm so to warn occupants of this danger.
Personal Attack Buttons
Used to summon the Police in the event of an emergency, are fitted adjacent to the main entrance door, in the master bedroom and possibly in other areas where you may feel vulnerable.
Control Panel
Can usually be totally concealed in an under stairs cupboard, with, if necessary, a small remote Keypad located in a more accessible position.
Digital Communicator
Digital Communicators can be installed to the intruder alarm via a phone line alerting any mobile phone or landline upon activation of the alarm.
External Sounder incorporating a Strobe Light
Fitted normally on the front of the premises, where it is clearly visible to passers by (and Burglars!).
Wireless Alarms
These are becoming more popular with our clients due to very little cables being needed to be installed causing less time on installation and less disruption to the premises/property. They are very reliable and work extremely well in most applications.
---
CCTV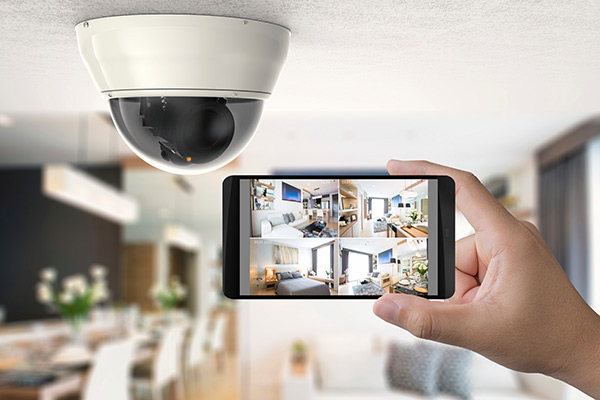 CCTV offers you 24 hour security monitoring to your home or business. Recording all footage onto hardrive units for the safe and reliable knowledge that any incident or criminal activity taking place will be recorded and available for evidence should it be required.
Statistics show a major reduction in crime and other offences taking place in areas where CCTV has been installed. CCTV has proven to be the most effective method of crime prevention and detection.
Benefits of CCTV
Lower insurance premiums
Reduced labour costs on prevention
Evidence Gathering
Protection of staff/family members
24hr monitoring now available on phones and tablets
---
Door Entry / Access Control Systems
Most businesses and multi-tenanted residential blocks require a secure main entrance. The most effective way of solving this problem is to install a modern Door Entry Phone System.
We can also offer extensive access control solutions which can consist of PC based or standalone system. Access can be granted through secure entrances via proximity cards, finger print readers, keypad control units and intercom handsets.
There are a variety of audio and video systems that can cover every requirement, be it large, small, commercial or residential. We can install and upgrade any Entry Phone System, change Audio to Video Systems using existing cable so no need for redecoration which keeps disruption to a minimum and increases the value to your property. By integrating the door entry system with access control, fire alarms and CCTV we can offer you a professional and cost effective solution for your budget.
Our services also include:
Fire Alarm installation and maintenance
Electric Gate integration
Data Cabling
Security Lighting Systems
For a no obligation quotation please contact us today on 07908 112 310